Cell Phones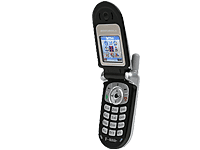 If you're a chatterbox, you want a cell phone that will last through many conversations. After all, having you battery die when you're away from your charger is no fun for anyone. But no fear, check out these mobiles with enough energy to last hours.
Read Motorola V180 Review
Products
Audiovox XV6600 (Verizon Wireless)

Review date: 04/08/2005
Specs: 128 MB, 6.8 oz, Up to 240 min, Verizon Wireless

Sprint IP-A790

Review date: 04/06/2005
Specs: 4.2 oz, Sprint PCS

LG PM-325

This stylish, compact phone delivers good call quality and lets you experiment with limited Bluetooth capabilities--without breaking the bank.

LG LX5550

For customers in Alltel's calling region, the LX5550 has little going for it beyond the basics.

Nokia 7270

The latest in Nokia's fashion phone line, the 7270 serves up a steely look and mediocre audio quality that leaves much to be desired.